This year, Franklin Planner, together with My Mind's Eye introduced two new collections to their Planner Love line--"Botanicals" and "On Trend". Each collection includes all sorts of fun accessories you can mix-and-match, and a set of 2017 Weekly Planner inserts. Thanks to Franklin Planner, I've been given the opportunity to review one of the sets, so I'm super excited to be sharing these with you, today.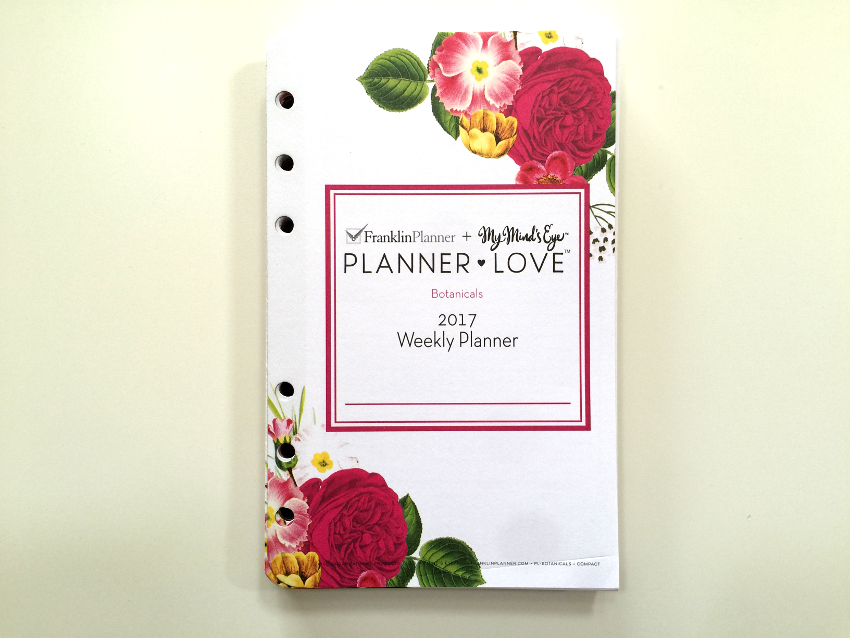 The new collections are now available in both the Classic size (5.5" x 8.5" inserts) and Compact (4.25" x 6.75"). It was hard having to pick from one of the two collections, but in the end, I decided to go with the "Botanicals" Weekly Pages inserts for Compact.
Like most Franklin Planner pages, each set of weekly Planner Love inserts also come with a set of month-on-two-pages. Unfortunately, they are not tabbed. Coordinating tabbed dividers can be purchased separately. I'll be sharing those on Instagram over the next few days as well as several other accessories from the "Botanicals" collection.
True to Franklin form, the month begins with an Index page where important information taken from your monthly and weekly pages can be recorded. An Index is a great reference tool, especially if you plan on keeping only a few months worth of weeklies in your planner at a time.
The monthly spread consists of weeks that start on a Sunday. The boxes for each day are unlined, and there is space on the side of the second page for writing down notes. There are six different patterns that run along the inner margins of the pages that change every month for the first half of the year. The designs then repeat themselves for the second half. January's monthly and weekly spread is decorated with a pretty floral design. LOVE!
At the back of the monthly spread, there is a "Master Tasks" list for writing down any tasks or goals that need to be completed that month. Following this page, is the beginning of the week starting with a space for writing down weekly tasks. This break in between the monthly spread and the weekly spread allows flexibility in terms of how you set up your planner. You can put all your months together in one section of your planner, followed by all the weekly pages in another. OR, you can keep all the weeks sandwiched in between the months so that all your weekly pages for January fall after the month of January, and all your February weekly pages after the month of February, and so on.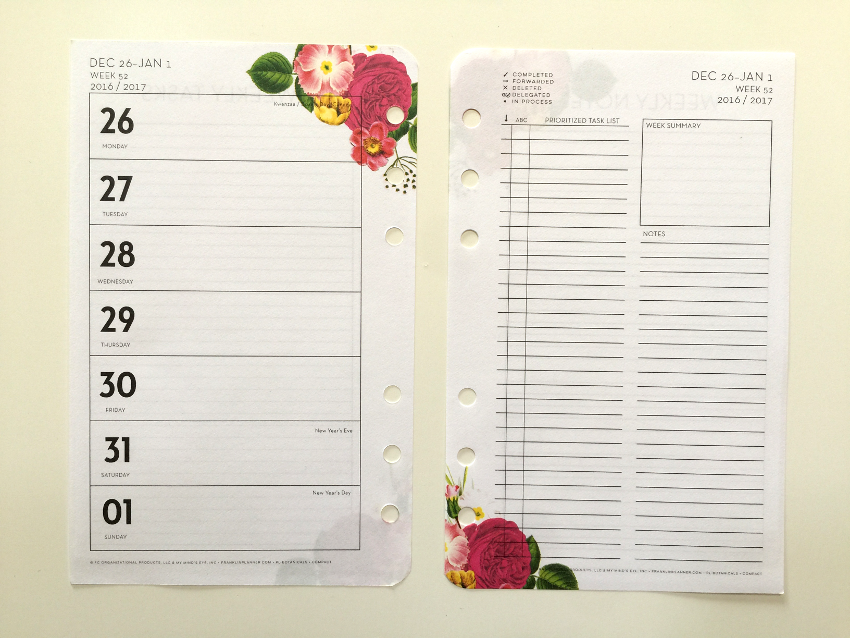 The weekly spread begins with the entire week running from top to bottom on the left hand side. I love that the fonts used throughout the inserts are simple, clean, and easy to read. The "Prioritized Task List", a "Week Summary" box, and "Notes" section complete the right hand side. It is definitely a nice change from the more traditional, horizontal week-on-two pages spread. The "Week Summary" box would be great for tracking down personal goals (how much water you actually drank) or highlighting special things that happened over the week ("baby took his first few steps on Tuesday").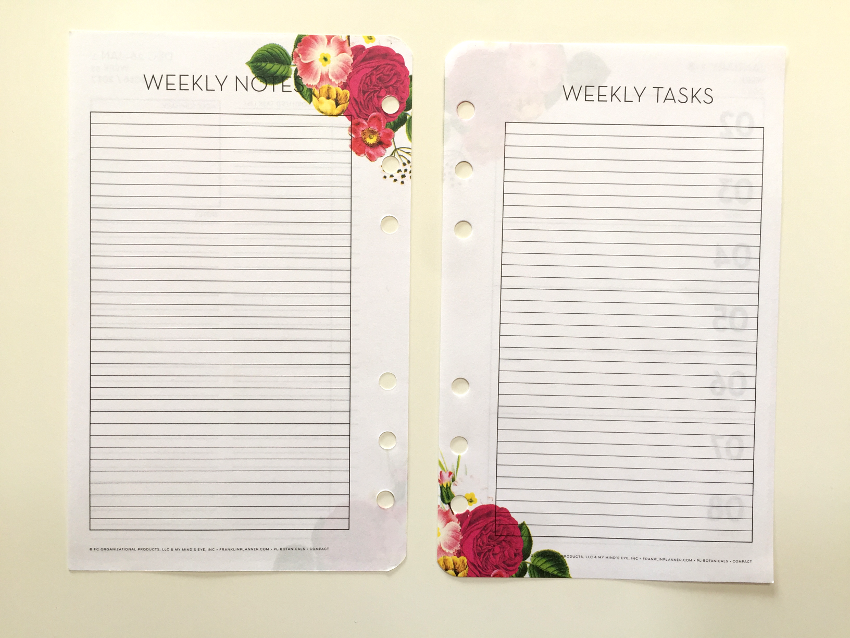 A "Weekly Notes" section completes the weekly spread, allowing for even more room for dumping information, recording important phone calls and/or meetings, or even a place to journal in. Following the notes is the next weeks spread beginning again with a weekly tasks list. With the break in between, there is plenty of space for writing notes by allowing you to insert more paper as needed. You can probably add your daily pages in there as well so that you'll have access to all three calendars--monthly, followed by weekly, followed by daily.
As mentioned, each month has a different design that runs along the inner margins of the pages. Here's just a few of my favorites: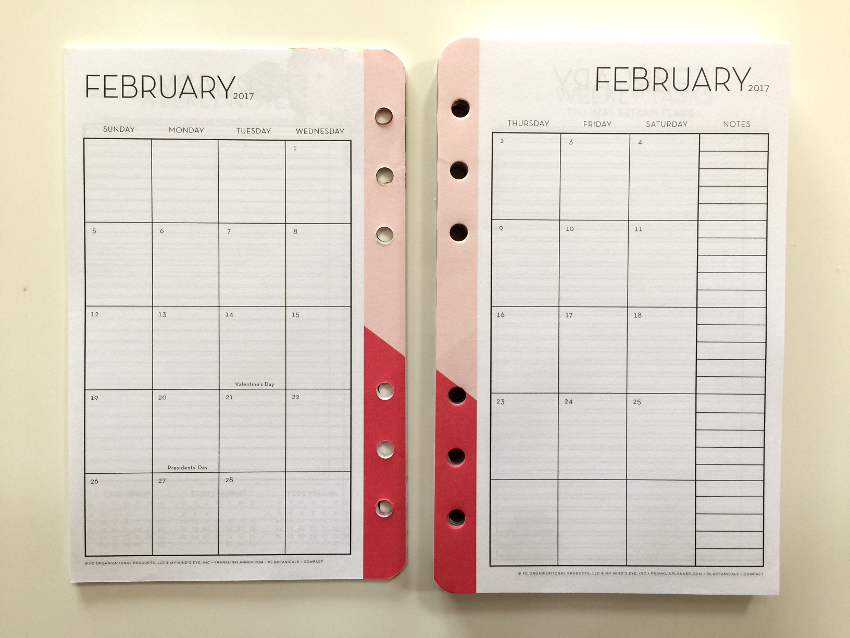 Included with the inserts are a few extra lined note pages at the very back, and a plastic page finder. The "Botanicals" comes with a semi-translucent floral design. These can be purchased separately as well.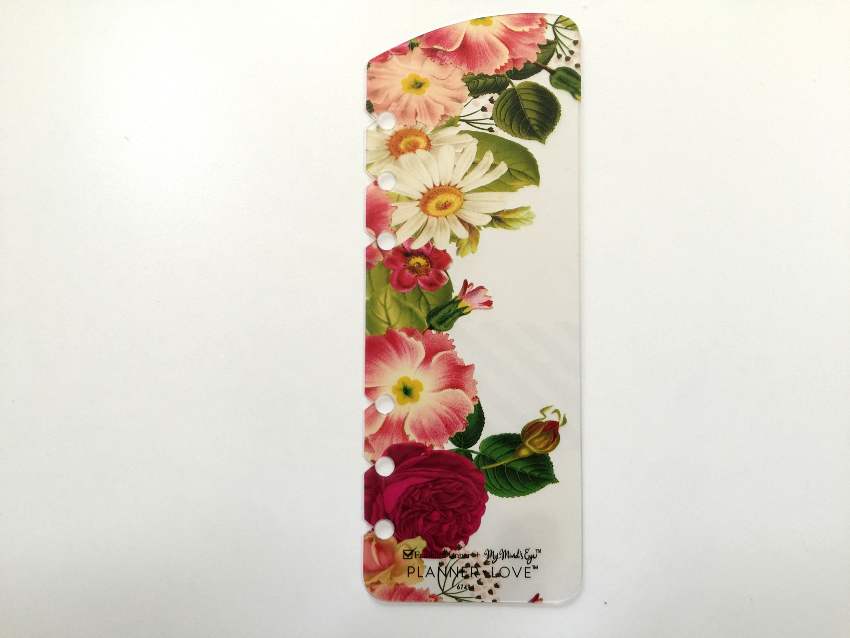 And, of course, this review wouldn't be complete if I didn't go over paper quality. If you're familiar with the 2016 Planner Love inserts, these appear to be similar in thickness. Compared to other Franklin Planner inserts ("Blooms", "Originals"), they run a bit thinner. If I had to compare them to another collection, it would be closest to the "Her Point of View" line. It is not too thick or too thin.
I did do a simple pen test using pens I would normally use on my pages. There is some slight shadowing, but I don't think there will be any issues as far as bleeding through pages. If you're a simple gel/ballpoint pen type, you should be okay. I can't speak for any fountain pens as I don't use any, nor do I do any form of stamping on my pages.
I am really liking these inserts and am already thinking up ways that I can incorporate them into my planning for next year. I am currently using a two-page-per-day layout, but these are too pretty to not use.
The Planner Love Weekly Planner is available for purchase online at FranklinPlanner.com, Be sure to check out their other planning products as well. You can get 20% off your next purchase from now until October 12, 2016 by typing in promo code FRIDAY during checkout.
As always, thanks for reading and have a fabulous Friday!
♥